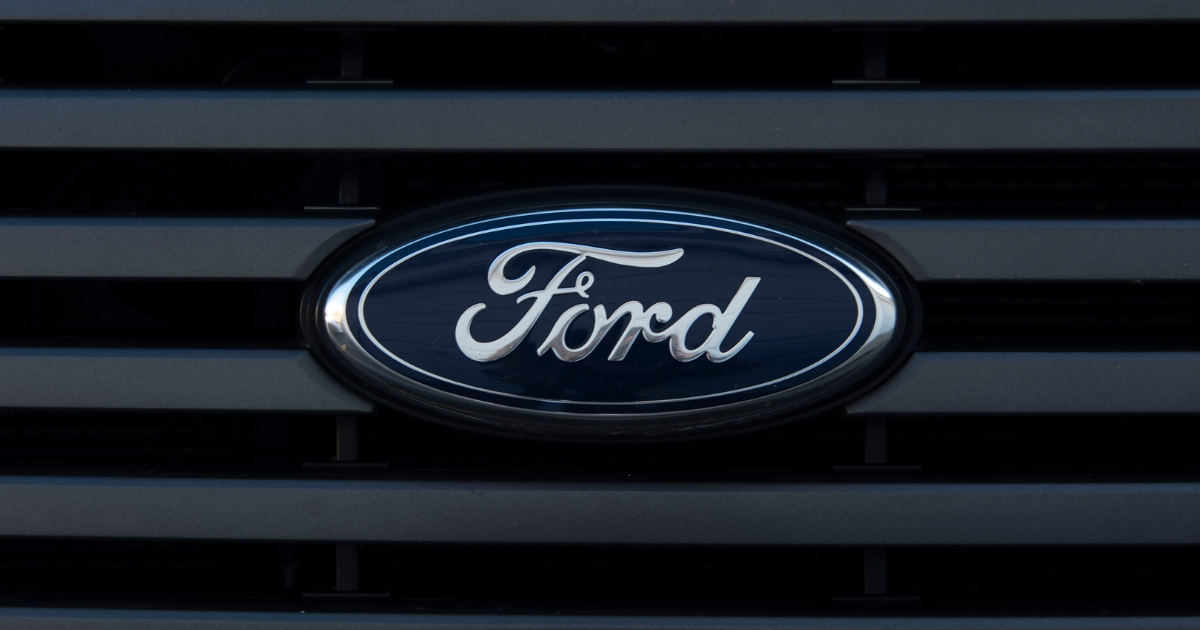 More than a year has passed since an announcement on April 26, 2022, by Ford Motor Company (F) CEO Jim Farley, regarding the company's intent to challenge Tesla, Inc. (T) as the global EV leader.
Since then, the Detroit automaker has made huge strides in the electric mobility space. It has pipped TSLA to the pickup segment by beginning production of its F-150 Lightning and benchmarked the Model Y for its Mustang Mach-E crossover. While TSLA is still the runaway leader, F notched 61,575 fully-electric vehicle sales to emerge as the challenger in the U.S., something the legacy automaker planned to achieve by mid-decade.
Since both rivals are expected to battle it out for a greater share of the electric-mobility pie, it is understandable why an unexpected announcement by the CEO of both companies to join hands to enlarge the pie took the industry and markets by pleasant surprise.
On Thursday, May 25, during a live audio discussion on Twitter Spaces, Jim Farley and Elon Musk announced an agreement on charging initiatives for Ford's current and future electric vehicles. Under the agreement, current Ford owners will be granted access to more than 12,000 Tesla Superchargers across the U.S. and Canada starting early next year.
Moreover, the next generation of Ford EVs, expected by mid-decade, will include TSLA's charging plug, enabling owners to charge their vehicles at Tesla Superchargers without an adapter while using Ford's software.
A separate Ford spokesman later added that pricing for charging "will be competitive in the marketplace." The companies will disclose further details closer to a launch date, anticipated in 2024.
Following this announcement, which makes F among the first automakers to explicitly tie into the TSLA network, the former's stock rose by 6.2% on May 26, closing at $12.09 per share, while the latter's shares also climbed by 4.7%, ending the week at $193.17.
In this article, we elaborate on why the optimism makes sense.
Firstly, as F is ramping up its production to double its EV capacity this year and looks on course to get to two million in a couple of years, with public charging of electric vehicles being a major concern for potential buyers, charging infrastructure is going to be critical for the company in order to ensure that it delivers a superior after-purchase experience to its customers.
TSLA is the only automaker that has successfully built out its own network of fast chargers, which gives the EV leader an edge over its competitors, whose partnerships with third-party companies have left much room for improvement in reliability and reach.
However, with the announcement, F has managed to more than double its existing capacity of 10,000 fast chargers with 12,000 well-located TSLA Superchargers. Moreover, leveraging TSLA's superior NACS charging technology is F's attempt to ensure that it is on what Elon Musk has described as "equal footing" in its completion with the incumbent.
Secondly, opening up 12,000 Superchargers in its network of currently 45,000 connectors worldwide at 4,947 Supercharger Stations could benefit TSLA in multiple ways.
White House officials announced in February that TSLA has committed to open up 7,500 of its charging stations by the end of 2024 to non-Tesla EV drivers. The agreement with F would help the company make progress on that front.
By diversifying from being a competitor to doubling up as an infrastructure provider, the EV leader has hedged its bets to benefit from the increasing presence of legacy automakers in the electric mobility space.
While the company is expected to dominate EV sales in the foreseeable future, the revenue from its Supercharging stations, which is included under the "services and other" segment, is also expected to witness remarkable growth due to increased network utilization by non-Tesla EV drivers.
Lastly, but perhaps most importantly, this partnership could be the initiation of the strategic masterstroke that impacts the entire EV ecosystem. As discussed earlier, while TSLA uses NACS charging technology, the rest of the industry has adopted relatively-slower CCS charging.
With two-leading EV manufacturers joining hands and F being 'totally committed' to a single U.S. charging protocol that includes the Tesla plug port, EV strategies of other auto manufacturers, such as GM and STLA, could come under increased pressure.
According to Jim Farley, the others "are going to have a big choice to make. Do they want to have fast charging for customers? Or do they want to stick to their standard and have less charging?"
In this context, it wouldn't be surprising if Musk's statement, "Working with Ford, and perhaps others, can make it the North American standard, I think that consumers will be all better for it," turns out to be the beginning of yet another victory lap for the illustrious CEO.
This post was originally published on INO.com