Magnifi Communities is a collection of investing communities. Each of our communities helps the others better serve individual investors so they can find the best financial products, strategies, education, and advice.  
Working together, and using relationships with the rest of TIFIN, Magnifi Communities can create a deeper understanding of what best serves our investing users and even connect them with tools and services that extend their knowledge and ability to act on that knowledge.
We believe that investing expertise, combined with data analysis and tools, levels the playing field for individual investors and democratizes investing intelligence beyond just "access."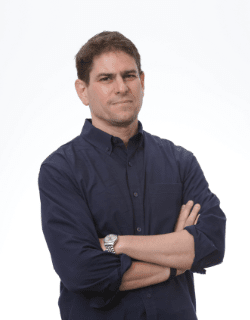 Following 15 years helping financial services firms build tools to better integrate financial data, Ian transitioned to consumer media, becoming GM of MarketWatch, Inc., one of the largest multi-channel financial media brands globally. After MarketWatch, Ian co-founded Even Financial, now the premier platform to provide customizable financial product offers. Following two years as CEO of Even, Ian left to become CEO of Stocktwits, Inc., the largest social network for investing and trading with more than three million members. While there, Ian extended the platform by launching Trade App, the first FINRA approved broker-dealer with social features. Ian graduated with highest honors from The University of Michigan, and currently serves on the External Advisory Board of the UM School of Information. He also serves as a mentor to fintech founders through Techstars, and to returning US military veterans through American Corporate Partners. At TIFIN, our mission is to make investing a more powerful driver of financial wellbeing. TIFIN builds engaging experiences through powerful AI and investment-driven personalization. We leverage the combined power of investment intelligence, data science, and technology to make investing a more engaging experience and a more powerful driver of financial wellbeing.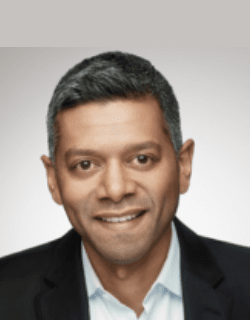 Dr. Vinay Nair is the Founder, CEO and Chairman of The TIFIN Group, a platform to conceive, create and operate fintech companies in wealth and investments that are shaping the future of investor experience. He was also the Founder and Chairman of 55ip, which was successfully sold to JPMorgan Chase, and continues as a special advisor to the CEO of JP Morgan's Asset Management Business helping them think through the introduction of fintech within their businesses. A serial entrepreneur, investor and academic, Vinay has started several companies in financial services linking investments and technology (55ip, Magnifi, Clout, Positivly, Louise) as well as started and managed a quantitative hedge fund (Ada Investments). He is also a founding member of Pulse Agri Investments, a platform to invest and transfer leading ag-science and ag-tech solutions from Israel to the rest of the world. As a finance faculty member at Wharton, with teaching experience at schools such as MIT and Columbia, he focuses on venture capital, private equity and entrepreneurship. He is also a recognized expert in the areas of sustainable and responsible investing and has written "Investing for Change", a book published in 2008 by Oxford University Press. His academic background includes a PhD in Financial Economics from the Stern School of Business at NYU with an award for the best thesis, and a Bachelor of Technology from the Indian Institute of Technology, Madras with the Governor's Gold Medal, an award for all-round excellence.