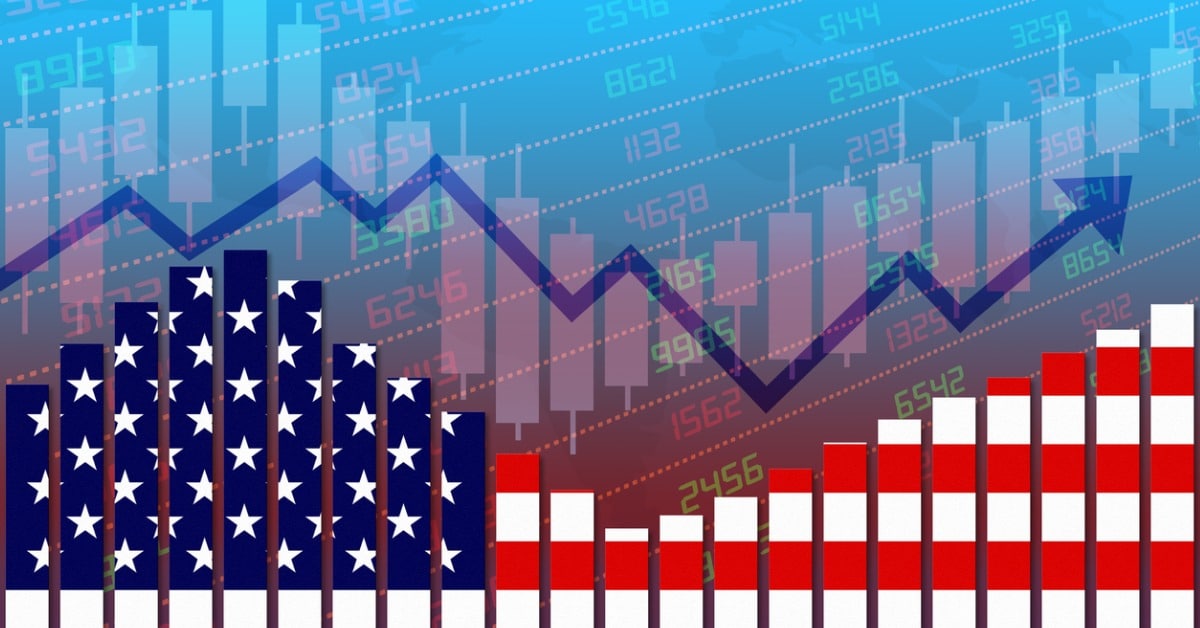 Every year, on the last Monday of May, the United States honors its heroes who made the ultimate sacrifice while serving in the United States Armed Forces. And how does a nation celebrate its martyrs who fell defending the core principles of liberty, democracy, and free markets? You guessed it; by exercising the freedom to choose and lead the good life.
Moreover, with the long weekend coinciding with the onset of summer, most Americans look forward to spending time outdoors. And that can only mean one thing: increased consumption. Think camping, cookouts, weekend trips, and home improvement projects.
All that activity translates to increased expenditure for businesses in relevant categories. A few have historically witnessed boosted top-line performance and an uptrend in stock prices at this time of the year.
Moreover, with still enough pent-up demand from the pandemic to go by and a jump of 0.8% in spending in April, with personal consumption expenditure beating estimates to rise 0.4% for the month despite 10 consecutive interest-rate hikes by the Federal Reserve, history seems more than likely to rhyme, if not repeat itself.
Here are a few stocks that could benefit from the holiday tailwind.
The global e-mobility pioneer's automotive segment includes the design, development, manufacturing, sales, and leasing of electric vehicles as well as sales of automotive regulatory credits.
Although the company has recently increased the price of the vehicles in the U.S., China, Canada, and Japan, they remain lower than at the start of the year due to several rounds of price cuts worldwide.
In the recent earnings call, TSLA's maverick CEO Elon Musk signaled that the automaker will be targeting larger volumes of sales versus higher margins but said he expects the company "over time will be able to generate significant profit through autonomy."
Moreover, since TSLA's energy generation and storage segment includes the design, manufacture, installation, sales, and leasing of solar energy generation and energy storage products such as the Solar Roof and Powerwall, the stock could also be a home-improvement play this Memorial Day.
In 2022, TSLA's price return during the fortnight around Memorial Day amounted to 4.3%, compared to 3.4% for the S&P 500.

Visa Inc. (V)
Despite a slump in mortgage demand due to rising borrowing costs, total consumer debt hit a fresh new high in the first quarter of 2023, surpassing $17 trillion. Moreover, as consumers remain keen to give their mundane inflation worries a break during the first long summer weekend by splurging now to pay later, that figure is not coming down anytime soon.
The global payments technology company that connects consumers, merchants, financial institutions, businesses, strategic partners, and government entities to electronic payments is well-positioned to benefit from this tailwind.
With new home purchases softening amid rising mortgage rates, home improvement projects will keep homeowners of an aging U.S. housing stock busier than usual this summer. Hence, with more than two-thirds of sales contributed by non-discretionary purchases, such as new appliances to replace broken ones, the home improvement retailer is best positioned to make a tailwind out of this turbulence.
In 2022, LOW's price return during the fortnight around Memorial Day amounted to 4.9%, compared to 3.4% for the S&P 500.
With the pandemic firmly in the rear-view mirror and consumers ever keener to redeem their pile of airline miles on other travel rewards on their credit cards through revenge travel, global online travel company EXPE is well-positioned to benefit from this pent-up demand.
In 2022, EXPE's price return during the fortnight around Memorial Day amounted to 8.3%, compared to 3.4% for the S&P 500.
Camping World Holdings, Inc. (CWH)
For Americans who find the great outdoors and road trips more akin to their idea of freedom and the spirit of adventure, CWH sells recreational vehicles (RVs) and related products and services.
Through its two segments, Good Sam Services and Plans; and RV and Outdoor Retail, CWH offers extended vehicle service contracts; roadside assistance plans; property and casualty insurance programs; travel protection and planning; and RV and outdoor-related consumer shows. Moreover, it produces various monthly and annual RV-focused consumer magazines; and operates the Coast to Coast Club.
This post was originally published on INO.com